Mircea Holiartoc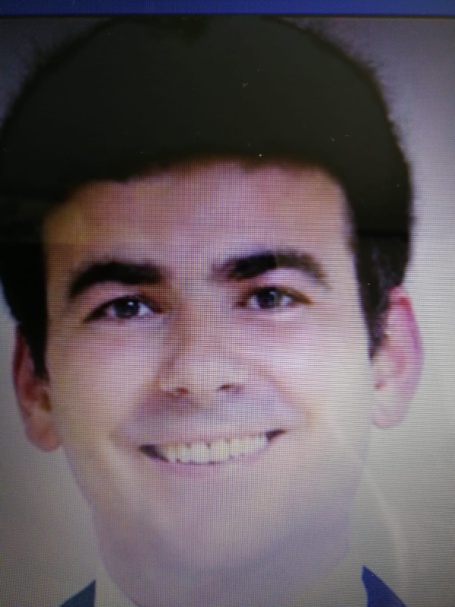 Mircea Holiartoc was born on June 27th, 1975, in Vişeu de Sus, Maramureș – Romania. After graduating in 1994 from the "Ion Vidu" Music High School in Timişoara, specializing in piano performance, he continued his studies in conducting and composition at the National University of Music in Bucharest.
He obtained his Master's degree in Conducting Stylistics at the same institution, under professors Ștefan Niculescu (composition), Cristian Brâncuși (orchestral conducting) and Valentin Gruescu (choral and vocal-symphonic conducting).
In 2017 he obtained the title of Doctor of Music from the National University of Music in Bucharest, after defending his doctoral thesis "A bifocal modal system", under the mentorship of renowned composer and pedagogue Dr. Dan Dediu. From 1999 to 2001 he worked as assistant conductor of the "Ion Dacian" National Operetta Theater in Bucharest, and from 2001 he became a conductor at the "Nae Leonard" Musical Theater in Galaţi. Since 2002, his activity has diversified, including the pedagogical sphere. His teaching appointments have included the Faculty of Music in Timişoara, the "Dimitrie Cuclin" High School of Arts in Galaţi, the Faculty of Arts in Galați. Additional engagements have included as accompanist – orchestrator of the Children's Choir "Allegria" at the Cultural Center "Dunărea de Jos" Galaţi. In 2006 he became a member of the Union of Romanian Composers and Musicologists. Currently, Dr. Holiartoc serves as conductor at the Brasov Opera. Since 1997 he has been collaborating as a guest conductor with the following institutions: National Radio Orchestra, "Banatul" Philharmonic in Timişoara, "Muntenia" Philharmonic in Târgovişte, "Mihail Jora" Philharmonic in Bacău, Piteşti Philharmonic, Braşov Philharmonic, State Philharmonic in Botoșani , "Ion Dumitrescu" Philharmonic in Râmnicu Vâlcea, "Serghei Lunchevici" National Philharmonic in Chişinău, National Chamber Orchestra in Chişinău, Opera and Ballet Theater in Chişinău, Academic Opera and Ballet Theater in Odessa, Romanian National Opera Iaşi.
In 2012 he was awarded the Distinguished Personality in Opera Title by the Romanian National Opera Iasi and in 2015 he was declared by Radio Romania Cultural Man of the Day.