Luan Topciu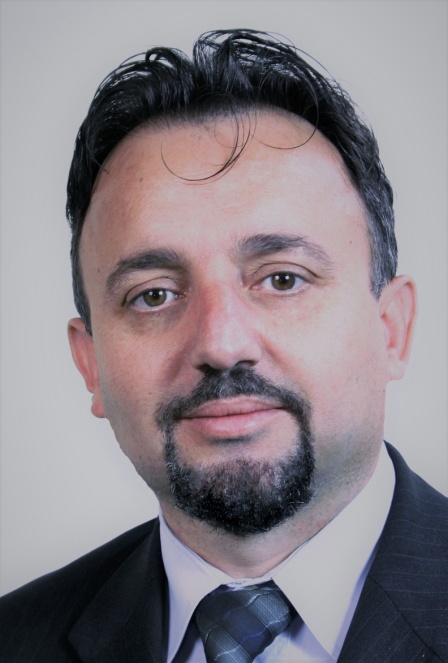 Born in 1962 in Pogradec (Albania), Luan Topciu is a writer, translator, diplomat, teacher and a brilliant literary critic.
After completing the Jordan Misja Arts School in Tirana specializing in sculpture (1976-1980), he continued his higher studies at the Faculty of Letters with a profile in Albanian Language-Literature.
In 2001 he obtained the title of Doctor at the Faculty of Letters of the University of Bucharest with the result "Magna cum Laudae" for the thesis entitled "The feeling of longing in Romanian and Albanian cult and popular literature". Among his translations, published in several countries, are important works of Romanian and Albanian writers such as: Research on the Thracian-Dacian foundation of the Romanian language by Acad. Gr. Brâncuș, Through Albanian Bucharest, a historical study by Adrian Majuru, Dora D'Istria an unjustly forgotten name, by Cristia Maksutovici, Psalm, poems by Visar Zhiti; Double poems, poems by Carolina Ilika, Purple Picking and the Gospel of John Metaphora, poems by Dumitru, Endless Funerals, a novel by Visar Zhiti, Rod, poems by Cezar Ivănescu; Stories from the Blue Lake, short story by Mitrush Kuteli etc ….
He is the author of several scientific papers such as: Romanian-Albanian Conversation Guide (accompanied by a grammar of the Albanian language), Albanian-Romanian Dictionary (45,000 words), An anthology of Albanian poetry, Albanian-Romanian conversation guide etc … For his contribution in the field of literature throughout his career he received in 2010 the International Prize "Wallachia" – translation section – Festival "Poetic Nights at Curtea de Argeş". In 2011 he was nominated for the "Silver Feather" contest for literary criticism, organized by the Albanian Minister of Culture. In 2013 he received the award for the best translation of Blaga's poetry, awarded at the "Lucian Blaga" Sebeș Festival.
He is an Honorary Member of the Vienna-based Weltoffen Forum.
Between 2006-2016 he was a Diplomat at the Albanian Embassy in Bucharest (First Secretary, Minister Counselor).
In 2016 he became a Cultural Adviser at the Albanian League Association in Romania and since 2019 he is the Coordinator of the Albanian Cultural Center.